Applications
Consumer Electronics
VCSEL for Sensing
When talking about Metaverse or extended reality (MR/VR/AR), spatial information is referred to, which involving 3D models. The first approach is to develop actual 3D content, while VCSEL enables iPhone and iPad's LIDAR, Hololens 3D Kinect, Microsoft's Azure Kinect, Huawei Mate50's to obtain millimeters level depth sensing capabilities.
VCSEL not only is important in 3D reconstruction, but also helps each MR device sense the world. Devices like HoloLens, Magic Leap reconstruct a real-time 3D world, as well as allows the digital content to interact with space in real-time. For example, if we move a piece of furniture in the real world, then 3D content will react to it and extend our reality.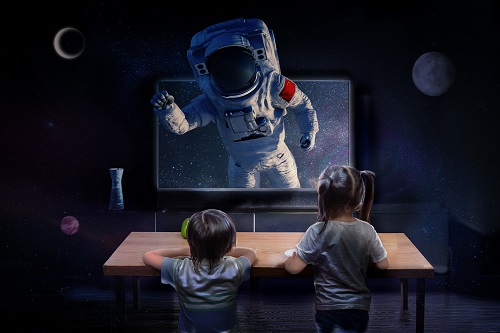 2.Facial Recognition
Facial recognition payment is well-known as Alipay and Wechat payment in China , in which VCSELs are applied through structured light scheme or ToF.
For facial recognition smart locks, VCSELs act as infrared illumination light source.
3.Proximity Detection
Milliwatts VCSELs enable TWS to be small sized but wide-ranged and reliable in ear detection function.
VCSELs are used in proximity sensors under screens.